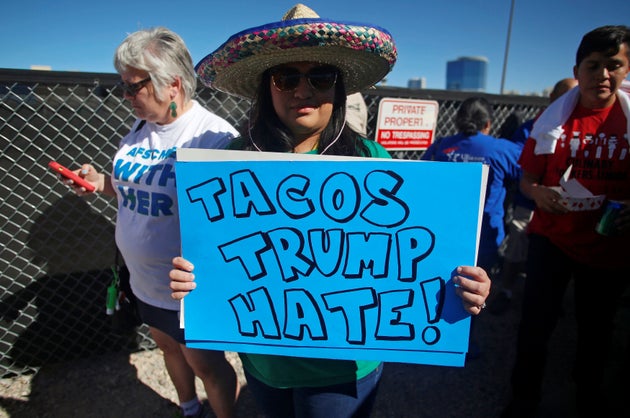 Today, a Trump protest was not your typical protest. Protesters built a "wall" made out of taco trucks around Trump's Las Vegas hotel.
The wall was a pretty strong wall- made out of about 40 taco trucks, signs/posters, and many protesters. The protest was held in Las Vegas; where the population is about one third Hispanic.
The idea was inspired by Trump's call for a wall to be built between the U.S. and Mexico, as well as the Latinos For Trump founder,
Marco Gutierrez, saying
that taco trucks would be "on every corner," if Trump lost this election.
This rally was organized by the Culinary Union, along with Latino Victory Project, United Here, American Bridge, Center for Community Change Action, For Our Future, PLAN Action and the Coalition for Humane Immigrant Rights of Los Angeles.